Exclusive Strathalbyn Tour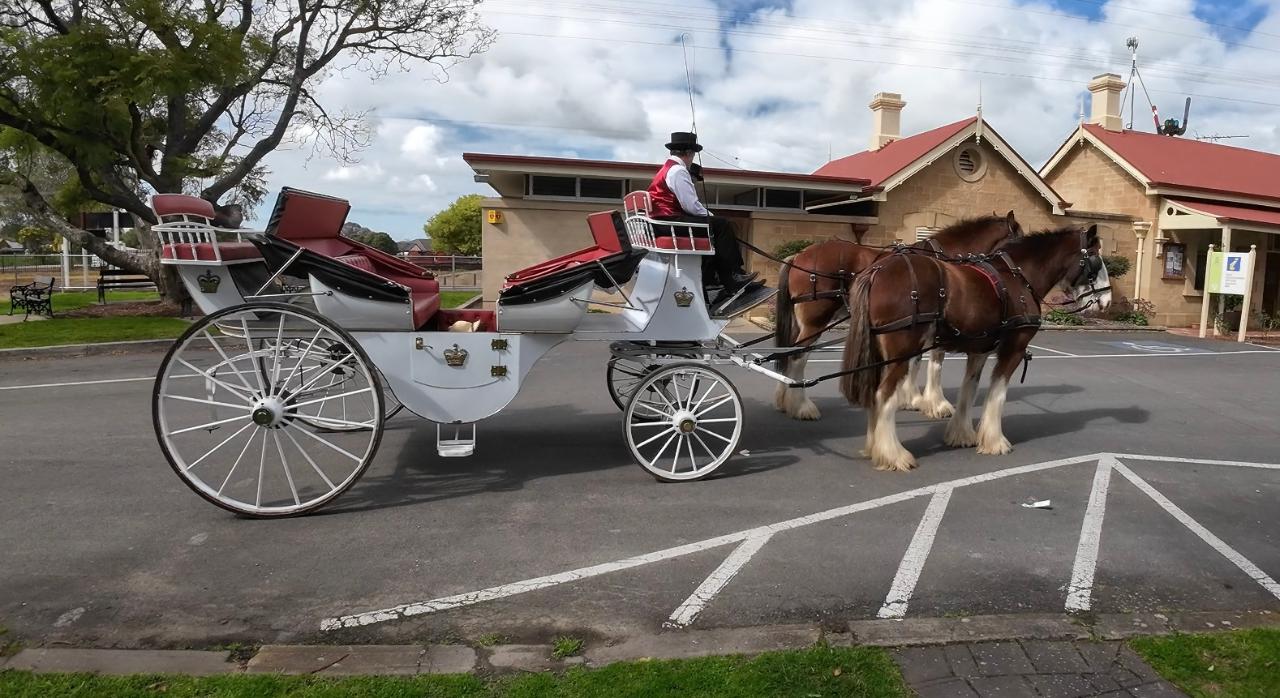 Duration: 1 Hours (approx.)
Product code: EST
Embark on a captivating Carriage ride through the charming town of Strathalbyn, where you'll have the opportunity to witness the grace and strength of our magnificent horses.
As you journey, you'll pass by historic buildings steeped in fascinating tales, while discovering the rich history of our idyllic community. Traverse the scenic park, meandering river, and iconic churches, enveloped in the soothing melody of the horses' rhythmic hoofbeats. Experience a regal ambiance as you wave to the townsfolk, immersing yourself in a truly enchanting and memorable outing.
Departing from Strathalbyn Tourist information centre each half hour, and returning there at the conclusion, an easy walking distance to the commercial centre. This experience will delight people of all ages. The tour lasts for approximately 1 hour, and is exclusively yours, meaning you won't be sharing the carriage.
$350 for a single horse and smaller carriage, accommodating up to 4 passengers
$700 for a pair of horses and larger carriage, for up to 10 passengers.
There are options of carriage style available, please contact us prior to booking, if you have a preference, or any mobility or access issues we need to consider.