Seniors Special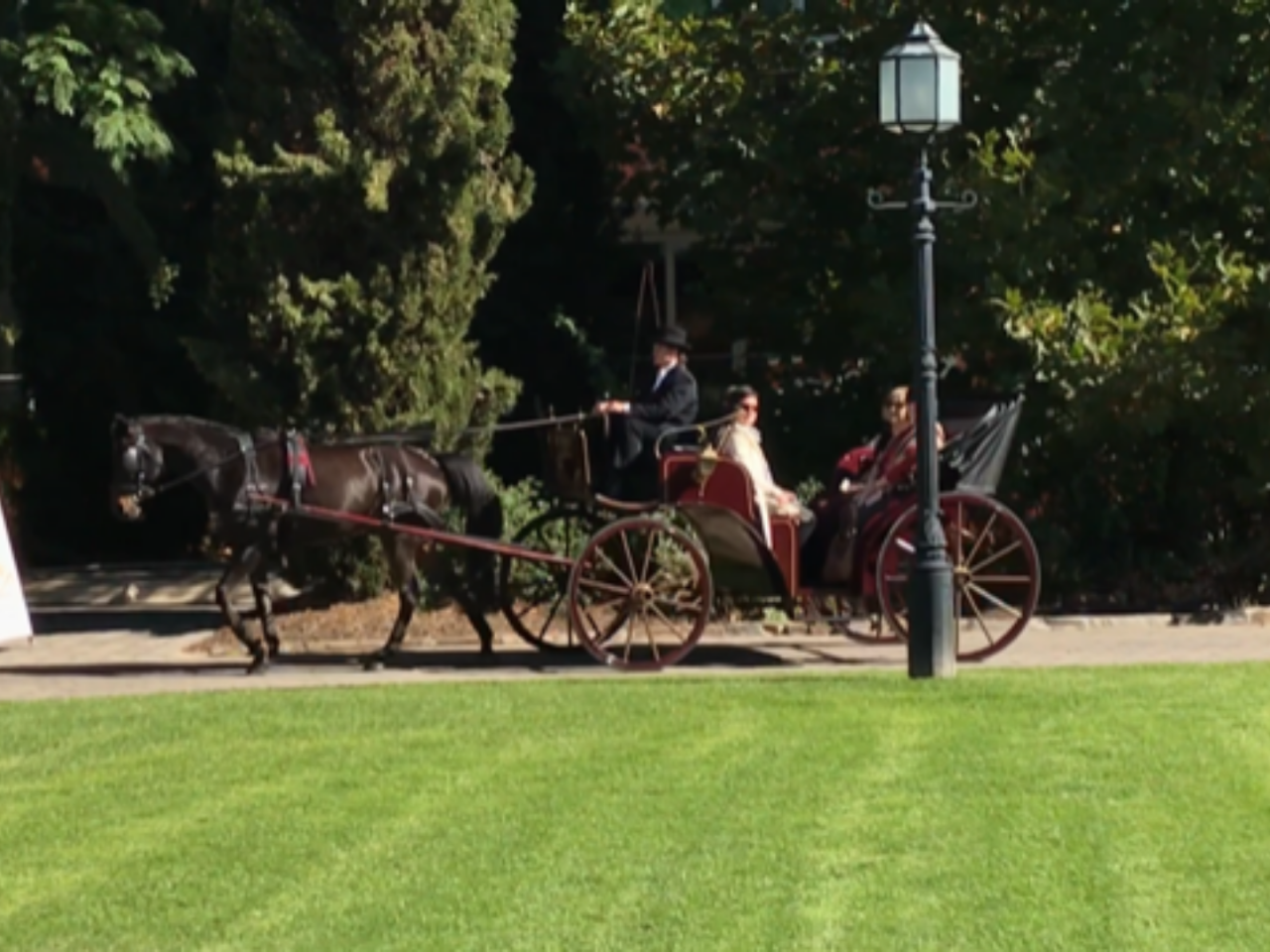 Duration: 45 Minutes (approx.)
Product code: HDSS
Embark on a captivating Carriage ride through the charming town of Strathalbyn, where you'll have the opportunity to witness the grace and strength of our magnificent horses.

As you journey, you'll pass by historic buildings steeped in fascinating tales, while discovering the rich history of our idyllic community. Traverse the scenic park, meandering river, and iconic churches, enveloped in the soothing melody of the horses' rhythmic hoofbeats. Experience a regal ambiance as you wave to the townsfolk, immersing yourself in a truly enchanting and memorable outing.
A tour lasts for approximately 45 minutes and is $250 for up to 4 adults.